"made in new york with love"
Serving impressive pizza to the world. Our goal is that simple. Here's how:
We are committed to using the finest fresh ingredients in our recipes and we would not serve the food that we would not eat ourselves. Our basic ingredients such as crust, sauce, and some toppings, are made daily at our factories and delivered to each store so we maintain the quality of our food.
We offer grandma's pizzas, or the square pizzas. The crunchy thin crust, along with our carefully selected toppings, is one of the reasons that we have so many repeaters who visit Champion pizza everyday.
Our team consists of dedicated and happy people with a high standard. We make sure our customers are happy with the service as well as our food. Meetings are held often to improve the quality of the service.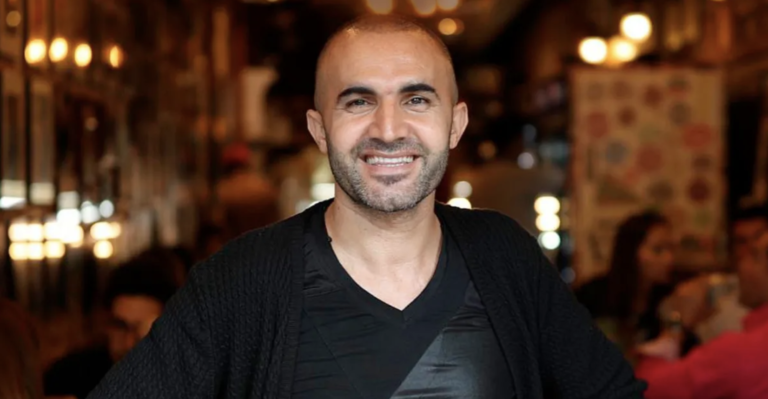 As Hakki walks on the street of Lower East Side in Manhattan, where he opened his first store, he greets and makes conversations with lots of people- some kids telling Hakki what grade they are on now, an old couple giving him a warm compliment for the margherita they had yesterday, school teachers asking if they can have 30 pies delivered for an upcoming event- it is pretty impressive that almost every resident knows Hakki. The young business owner has lots of fans not only of his pizza, but also fans of himself.
Hakki Akdeniz is the owner of Champion Pizza Soho and other successful businesses, and also a world champion of pizza acrobatics. At his store in Soho, you can see all the plaques, medals, awards and newspaper clippings showing his accomplishments.
It looks like Hakki made it all happen so easy, but his journey to success wasn't an easy one. Born and raised in a desolate village in Turkey, Hakki always dreamed of a better life and a big success as he worked at a very young age to support his big family. He did not have time to attend school. Instead Hakki learned how to make money on the street. Every morning he would wake up and go out with a basket full of articles such as cigarettes, matches and candies, then polish peoples shoes. As he became older, he would also cook sandwiches for lunch and sold them on a busy spot. He often experimented with different spices to make his food stand out.

When he was a teenger, Hakki's parents, who knew his special talent, decided to send him to Montreal to work with his brother at his pizza shop. He quickly learned the basic technics and recipes to cook pizza. Soon after Hakki had more responsibilities and started running the business. On his mind however, there was always one thing: I want to be successful and support my family. One day when he was 21, he made up his mind to make his wish come true. He left his second home to achieve the American dream. All he had was a one-way bus ticket to New York and a little bit of cash that would be gone in few days. Nothing held back the young boy with full of hope.

The life in New York, however, was harder than Hakki thought. He first stayed in a cheap motel as he visited pizzerias everyday to find a job. but the language barrier prevented Hakki from getting hired or even communicating with people. Since Hakki had no friend or family member to ask for help back then, Hakki ended up sleeping at Grand Central Station after one week of struggling. Feeling lonely and miserable, he did not give up and patiently looked for a chance. On the third day at the station, Hakki heard a conversation in Turkish. He jumped up and ran to the guys the next moment. Hakki explained his situation and ask if they know anyone who can hire him. Fortunately one of the guys introduced his friend who can possibly hire Hakki.

Hakki started off doing menial, back-breaking labor in the kitchen of a pizaa shop, making $300.00 a week for 60 hours of work. For years he worked part-time as a super as well to live rent-free. With a tenacity and unrelenting drive matched by few, Hakki slowly but surely carved out a better lifestyle for himself.

Today Hakki has become pretty succesful- been on TV shows, newspapers, radio shows and a magazine cover as well. He opened 7 pizzerias in just five years. Behind all the great achievements and his good-hearted character is the tremendous hardwork, love for his family and appreciation for all the people supporting him. That may be the secret of his special charm to attract numbers of people-tourists to celebrities and make them happy and come back to his pizzerias, to grab a slice and to see hakki again.